Today, Rhode Island's unemployment rate hovers just above 7%. According to the Department of Labor and Training, over 40,000 Rhode Islanders are currently *actively* seeking employment. But, when you drive by many businesses, you will see a prominent "Help Wanted" sign in their front windows. Many more are advertising online, in the newspapers, and by word of mouth – few have had success.
A few weeks ago, a friend and local business owner posted on Facebook lamenting the lack of motivation people have to work. He described in the comments how over the first two months of 2021, his business has had more than 100 no-shows for confirmed interview appointments.
I recently met with a restaurant owner in North Providence who shared similar struggles with people applying for a job and then not showing up for an interview. She described her last phone interview with a girl who refused to commit to a time to show up for an in-person interview. The restaurant owner finally said: "just show up whenever you can and I will find time to meet with you." Over a week later, the girl had yet to come in for an interview.
Anyone looking to do any type of home improvement this spring knows the difficulty of getting a contractor out to even give you a quote, let alone the weeks and months you will need to wait to get the work started. Finding people who want to work is a common complaint, and the main reason why contractors cannot take on more work.
From restaurants to the big box store to the grocery store to the main street mercantile business, fewer and fewer employees can be found to run a cash register, provide minimal customer service, or even just count the number of people coming in and out of the building. It's not as if it matters much though because manufacturers and distributors, who are also having difficulty finding employees, are struggling just to keep any products on the shelves.
What is going on? Business owners from every industry are looking for employees and 40,000 Rhode Islanders are *actively* seeking employment. In her farewell state of the state address, Governor Raimondo touted the 7,000 Rhode Islanders who, since the beginning of this pandemic, received special jobs training to get the skills they need to get back to work – why can't we seem to make any progress on getting our unemployment numbers down?
Before the pandemic, Rhode Island's per capita median income was $36,121 (just over $17/hour) and the median household income was $67,167 (just over $32/hour). Rhode Island's weekly Unemployment benefits are equal to 3.5% of a claimant's average quarterly wages, with a maximum benefit of $599 (plus an allowance to claimants with qualifying dependents.)
Assuming you have no dependents, an individual would need to have earned roughly $68,500/year (nearly $33/hour) to qualify for the maximum benefit. ($68,500 / 4 quarters = $17,125 x 3.5% = $599). This amount equates to about 45.5% of this unemployment recipient's regular earnings.
From March 27, 2020, when the Federal Pandemic Unemployment Compensation (FPUC) was passed, through July 31, 2020 unemployment recipients received an additional $600 on top of their defined benefits from the state. That same individual, making $68,500/year, was now taking home 91% of their pre-unemployment earnings for staying at home. An individual making $15/hour ($31,200/year) was making 145.5% ($14,196/year) more than their pre-unemployment earnings.
From August 1, 2020, and now extended through September 6, 2021, unemployment recipients are receiving an additional $300/week. Those collecting the maximum RI benefit of $599 plus the additional $300 are now only making 68% of their pre-unemployment earnings and may have an incentive for getting back to work. The individual making $15/hour is making 95.5% of their pre-unemployment earnings. When you add in the federal and potential state tax credit on the first $10,200 of unemployment income, you're back up to 100% of pre-unemployment earnings.
While the initial stimulus was aimed at supporting those who were unemployed as a result of the government-imposed shutdowns, it is hard to argue against the idea that the extended $300 benefits relate in part to the move to implement a $15/hour minimum wage. Over the next five months, businesses are either going to raise their wages to get the help they need. If they cannot afford the additional wage costs they will go out of business. Those businesses trying to ride it out may have their hand forced and their fate sealed by a progressive general assembly embolden by their pandemic protection from public comment and scrutiny.
What will happen in September when the Pandemic Unemployment Assistance (PUA) money runs out and there are few businesses left to hire these 40,000 Rhode Islanders who will all of a sudden get serious about finding employment? What will happen when those few remaining businesses can only afford to employ a smaller number of employees because of artificial or statutory increased wages?
Another looming deadline is the length of eligibility for unemployment benefits. Typically 26 weeks is the maximum amount of time anyone can collect unemployment benefits. That limit was first extended to 50 weeks, then 79 weeks as part of the American Rescue Plan. A perfect storm of everyone's benefits expiring at the same time and few employment opportunities could have disastrous effects if benefits are not extended.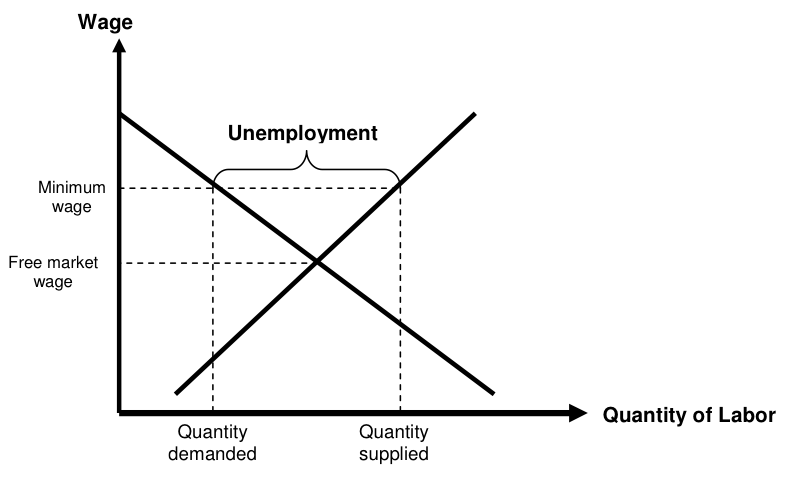 We are quickly approaching a critical mass of mostly young and minority workers who may never have the opportunity to return to the workforce. The basic principles of economic supply and demand demonstrate that an inflated minimum wage suppresses the labor demand and causes more unemployment. The bottom rungs of the employment ladder will be beyond their reach and they will be perpetually dependent on perennial rounds of benefits. Each stimulus expiration date will be politicized and a polarized federal government will use it as another tool to foment anger and division – similar to the recent debt ceiling and government shutdown debates. State governments will continue to secede more and more power to the federal government to ensure they qualify for the next round of stimulus as we spiral down the drain of totalitarianism.
Instead of pushing us further down this path, our state leaders need to reclaim our autonomy. We need to end this prolonged state of emergency and restore the checks and balances to the executive branch. We need to eliminate the harsh restrictions that are decimating our small business community. We need to have more oversight of the state's Department of Labor and Training and focus more effort on reducing unemployment fraud by holding recipients to the standards required to receive benefits. We need to take our medicine now and start getting people back to work – not in September. If we don't, the virus will be the least of our worries in this state.